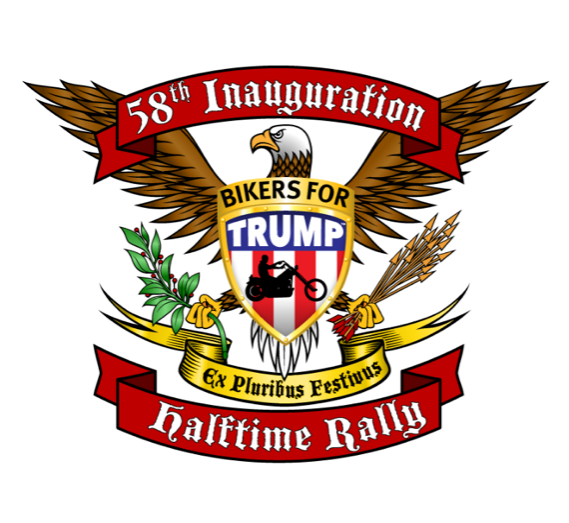 The cost of promoting such events is extensive. Bikers for Trump™ rallies are always free from charge, we do ask that you please consider making a contribution to our efforts when you register for an event. And we sincerely thank you.
​
Rally Updates:
Inauguration Rally!!
ALL UPDATES AND INFORMATION LOCATED ON OUR SOCIAL MEDIA PAGES
Please visit our Facebook Page,
Bikers For Trump 2016
Or our Twitter Page,
Bikers For Trump
for details on the rally.
Thanks for your support!!
Up State New YorkBikersforTrump2016.com is throwing a rally at a legendary biker dive:The Saw Mill Tavern, 501 South Ave,, Schenectady, 12305. New York this Sunday, April 10th at 2:00 p.m.With Don Birch owner for 37 years. 518-577-9198.Bikers for Trump 2016 has passed through Virginia, South Carolina , and Florida and will be holding its first Bikers for Trump rally in New York for the sole purpose of electing Donald J. Trump for president. Bikers for Trump founder, Chris Cox says that 9 out of 10 bikers are for Trump. Bikers have never before been used as a demographic in a presidential election. Bikers are a patriotic like-minded group of loyal men and women who are rallying behind Donald Trump across the nation. Cox has issued a CALL TO ACTION to all bikers in Up State New York to rally behind Donald J. Trump at The Saw Mill Tavern, at 2:00 PM this Sunday.Bikers for Trump will be giving away t-shirts, bumper stickers, yard signs and rally signs. One lucky biker will be leaving with a Bikers for Trump 2016 T-shirt signed by Donald Trump himself. Come and shake the hand of a veteran. The Pledge of Allegiance starts at 2:00See you there!
March 12 @ 12PM
​Daytona Bike Week Rally
No Name Saloon
2001 S. Ridgewood Ave.
Edgewater FL 32141




​Friday Feb 12th
Doors Open at 5pm for start at 7pm.
Tampa Sun Dome
We have 250 VIP Tickets for Bikers available for this event! Email or message us on Facebook if you are interested.
4202 E Fowler Ave,
Tampa, FL 33620



Sunday Jan 24th
3:00pm


HIGH OCTANE SALOON




Saddle up!!!

Don't miss our next rally. This place is off the chain.


BikersforTrump2016.com

Rally


1590 S Suncoast Blvd,
Homosassa, FL 34448
​Phone:(352) 794-6037



​Mon. December 7th 7:00pm

USS Yorktown

40 Patriots Point Road

Mount Pleasant

,

SC

29464

(843) 884-2727




​

Sat. November 28th 1PM
BONESHAKERS Sports Bar and Grill
1297 General Booth Blvd.
Virginia Beach, VA 23454
(757) 502-4918

---